photos by Francis
straw boater – ebay
Neneee Indian Summer Dress – self made
clogs – Miu Miu
gold jeweled bangle – thrifted vintage
leather watch – gift from mom
beaded bracelet – Gallop USA
friendship bracelets – thrifted deadstock
This fabric was a lucky find at the local craft store. While laying out the patterns to cut it into a dress, I noticed along the selvages it read: Inspirations by Terrie Mangat for Free Spirit. Curious about the artwork, I decided to do a little digging.
The first site that shows up in Google search results is Terrie Mangat's personal website. Of course I was expecting to find a little insight to the artist, but what caught me completely off guard was the veritable goldmine of sparkling textiles displayed in her gallery. I'm skimming through previous collections and thinking, how neat would it be to make button-up shirt covered in funky fish?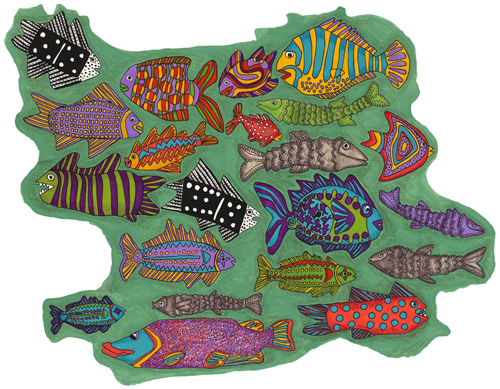 Or a fun full skirt bursting with jelly beans sounds delicious!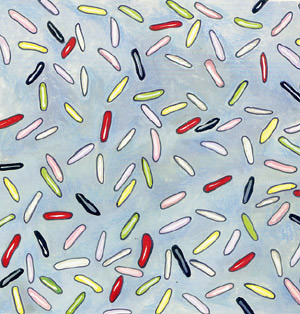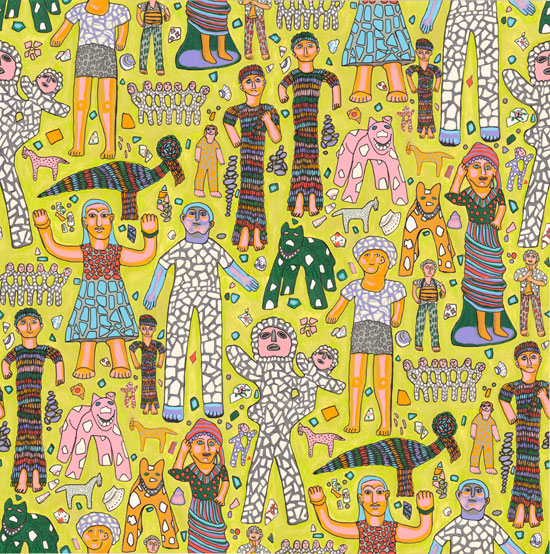 images via terriestudio.com
The fabric I'm wearing is called Chandigarh, which I learned (thank you, Google!) is a place in Northwestern India. The images based on one of its many attractions called Rock Garden where chambers and statues are comprised entirely of salvaged materials like broken glass, china ware, and clay. Making something beautiful from waste—that is always something I can get behind, natch.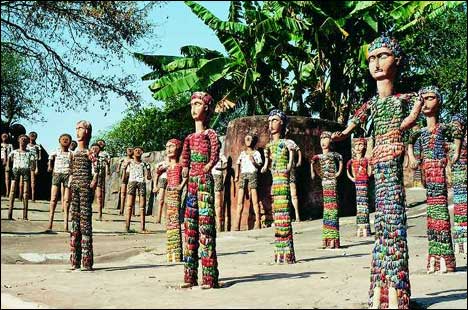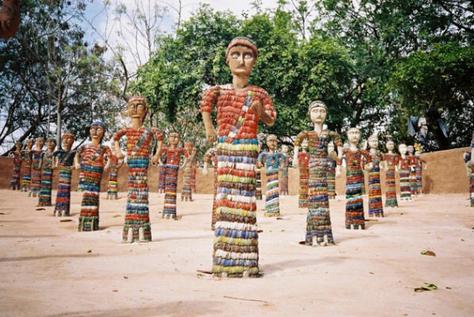 images via feelandreview.com