"This is your pick, right? It's either going to be a classic or gay." That's what Francis said as he peeled open envelopes from our latest Netflix shipments.
"Am I that predictable?" Close enough, the first was Wet Hot American Summer—a cult classic including the gay sex scene that will never again let me revere Bradley Cooper in a devilishly handsome heartthrob sort of light. Instead I will only ever picture him—him, with those piercing blue eyes, that wind-swept dirty blonde hair, my god the titillating five o'clock shadow—taking it IN THE BUTT.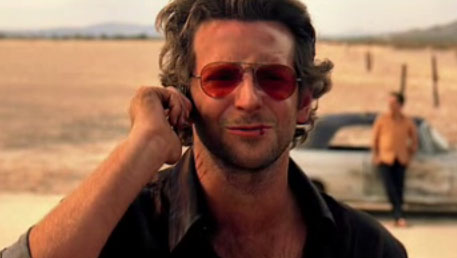 Way to ruin it for a girl.
Spot on, the second was Rosemary's Baby—a classic horror/thriller/drama. Except it wasn't all that scary as I anticipated. I kept waiting for goosebumps crawl up my arms like the way it did when Georgie winked through the photograph in It; or the closet scene from The Ring when the school girl is curled up at the corner in a fetal position—nothing could prepare you for an expression of sheer terror like that. But the truth is, although very suspenseful, Rosemary's Baby wasn't scary at all. Discounting the idea of having super snoopy next door neighbors, which is pretty alarming in itself.
Instead I found myself distracted by protagonist Rosemary Woodhouse's wardrobe and styling—teeny trapeze minis, over-sized lapels and collars, dainty pea coats, timeless Ferragamo flats, strappy summer skimmers, and best of all, babydoll silhouettes galore! *Sigh* She had a closet made of dreams.

Images above courtesy of mptvimages.com
In one scene, Rosemary arrives home with a fresh pixie cut and asks her husband Guy what he thinks of the iconic new 'do. Without a doubt, Guy says something along the lines of, oh, idk…it sucks. A familiar reaction. Just then, Francis and I both sneak sideways glances at each other. He must have caught some glare from the light bulb hovering over my head 'cause right away he says, "Nope, don't even think about it. You promised you'd grow your hair out!" What's it with dudes and a preference for long hair? This is an argument I can never win because a promise is a promise. Even though I'm terribly tempted to hack it all off with sewing shears in the next room.
braided hair headband – eBay
bow tie – self-made
gold onyx ring – heirloom from Mom
dress – reconstructed vintage